Staff: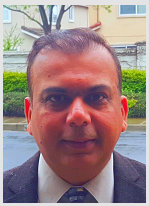 Irfan Habib
Owner/Director
Philosophy
"I believe that when teaching young children it is important to provide a consistent routine that offers them predictability and security. I believe the activities we engage the children in need to be developmentally appropriate and appealing. Children learn so much from playing and they need to be allowed to make appropriate choices that will lead them to their own discoveries about their environment."
---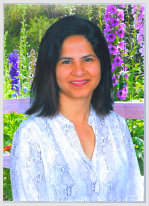 Feyrouze Chunara
Director/Teacher
Philosophy
"I believe that children thrive if they have a balance between structured activities, and those that are self-chosen. All children need time to explore their environment, to discover and invent on their own. Play allows for this, therefore it is a good thing to protect. It is my intention to continue to support our developmentally appropriate curriculum."
Credentials
Feyrouze Chunara , proprietor of Daisy CDC, has always been passionate about education. She holds a masters degree in biochemistry, and taught at a university in Pakistan before relocating to the United States.
In the years following my son's birth, I became interested in how children's minds worked. Once I had my son, my passion changed to preschool. What better way to serve the community than to focus on children from birth through age five? The first five years of a child's life are known to be the formative years. When children receive a strong foundation-quality education coupled with a commitment to provide a safe and loving environment, they stand an excellent chance of reaching their full potential as human beings, ready to take on challenges that will come their way!