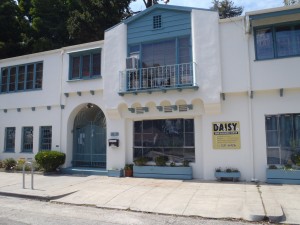 The genesis of what is now Daisy Child Development Center came in the 1970s when Dorothy Minglin welcomed the first group of children into Daisy Nursery School. Dorothy and her staff shepherded hundreds of children through their toddler years into preschool, creating a safe and loving environment that continues on to this day.
As Dorothy was nearing retirement, she started to look for someone to take over her life's work. In came Eva Barahona, who was then the assistant director at Rose Street Child Care Center in Berkeley, with two partners to take over.
During her tenure, Eva and a team of dedicated teachers and staff, built Daisy Child Development Center into one of the most respected childcare facilities in the East Bay. Parents from Alameda, San Leandro, Berkeley, Piedmont and Oakland bring their children to Daisy.
In April 2013, she passed the reigns to Feyrouze Chunara, whose intention has always been to give back to the community by providing a safe haven for pre-schoolers. Along with a dedicated staff, Fey continues to promote the play-based philosophy at Daisy Child Development Center which attracts families from all over the Bay area.